Curriculum...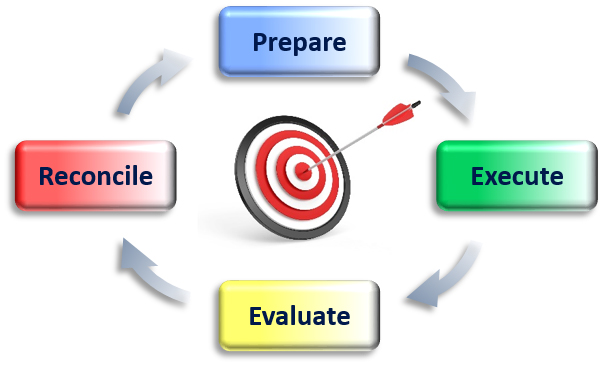 A Professional Development Program Leading to the Certification Designation for Demand Forecasters.
Download brochures: CPDF Certified Professional Demand Forecaster
CPDF Certified Professional Demand Forecaster
The CPDF qualification will address multidimensional job roles in agile product/service demand forecasting such as data display and validation, database management, dashboard display, understanding quantitative and qualitative techniques, predictive visualization, model creation and execution, rolling forecasting, forecast accuracy measurement, model and forecaster performance analysis, organization, and collaborative planning. A certification can be earned at three levels:
CPDF I completion of CPDF I Curriculum (15 contact hours/70 independent hours) in-class quizzes and spreadsheet exercises Certificate in Demand Forecasting Principles and Best Practices
CPDF II completion of CPDF II Curriculum (15 contact hours/50 independent hours) Certificate in Demand Forecasting Technology
CPDF III completion of CPDF III curriculum (20 contact hours/30 independent hours)
Certificate in Demand Forecasting Professionalism
IIF Certificate in Forecasting Practice - The International Institute of Forecasters, the pre-eminent professional association in the field of forecasting, offers a Certificate in Forecasting that recognizes achievement of IIF-established standards for those planning to enter the field of forecasting.
Forecasters with some forecasting experience and exposure to the marketplace and product dynamics

Managers requiring to supervise and guide the demand planning process

Job titles of persons also benefiting from this course include brand/product managers, operations managers, inventory and logistics professionals, sales directors, strategic planners, and business development managers.
Certification

Requirements

CPDF I

Hands-on Workshop

Instructor-led

Instructor-led

Instructor-led

Courseware

Participant Binder

Participant Binder

Participant Binder

Prerequisite

College degree or 1 year Job experience

College degree or 2 years Job experience

College degree or 3 years Job experience

Course Duration

equiv to 2 - 3 contact days

average 2-3 days

2 -3 days

Workshop Fees

Self Study

Six (6) spreadsheet problem sets submitted and evaluated by CPDF Team Leaders

Six (6) spreadsheet problem sets submitted and evaluated by CPDF Team Leaders

Assigned readings and a Case Study prepared under your management's supervision

Materials you receive upon registration

Assessments

In-class workshop reviews, hands-on computer spreadsheet learning with real-world product/service data series

In-class workshop reviews, hands-on computer spreadsheet learning with real-world product/service datasets

Hands-on, Competitive Forecasting Game with Real-world Company Databases